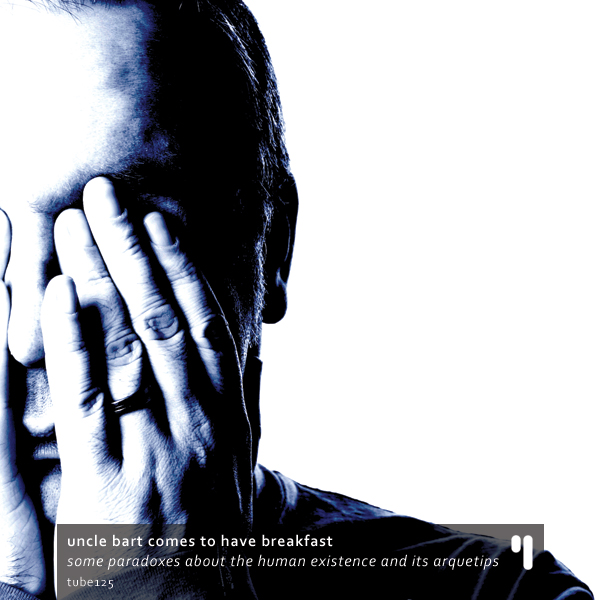 Comment from Test Tube-Site:

«From fragments of some (other) space free jazz in 'Interlude…' to the perversion of a spoken word in 'Metamorphosis…', going through the post-minimalism of 'Cyber Chaotic Zen Paradox', it's a whole universe almost cinematographic – which goes beyond transcending labels and classifications – the one that we are given to discover in this excellent work from 'Uncle Bart comes to have breakfast'.
Deep spaces of deceiving sound weirdness, where the ripping of pseudo-narrative perspectives intertwines with timbric instrumental explorations, in the quest for a new and rigorous sound.
Music in which distant and disperse 'ethnics', permeate a never-ending journey of disturbing beauty, in an apparent noise amalgam.» -
Carlos Zíngaro
Comment from Stratosphera:
This album is not as much music at it is art. The story you will here has been written about 80 years ago; it's "Die Verwandlung" (Metamorphosis) by Franz Kafka. Kafka was one of these author that couldn't really earn money with the writting - but what those people write changes the ways of thinking and the history of liturature. His stories and novels have often been discussed. Now "uncle bart comes to have breakfast" mixes up the text with sometimes strange audial settings. He cuts, breaks, returns back again, flips the story around - get's it all dynamic and slow if the text conducts it. And so I can't do anything else than announce the most aesthetic audial work this year so far.
01
Metamorphosis Paradox part 1
/ 02
Interlude - Meditation Paradox part 1
/ 03
Metamorphosis Paradox part 2
/ 04
Interlude - Meditation Paradox part 2
/ 05
Metamorphosis Paradox part 3
/ 06
Cyber Xhaotic Zen Paradox
get
.zip