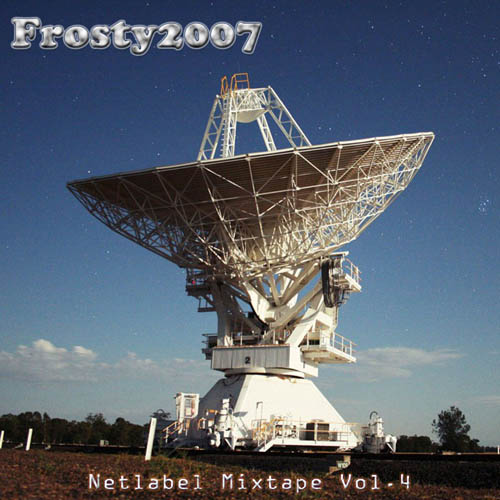 Comment from Mixotic-Site:
Frosty adds another sequel to his popular "Netlabel Mixtape" series. His journey leads him from well known net-places to hidden, secret caves. Mysterious channels are interrupted by bright light spots, they are going up and then deep down again. What's down there? A shining gold mine or just a cold, deep sheer?
Frosty
Frosty was was born in 1978 and grew up in a town called Siegen. At the age of 13 he discovered the radio show "RPR-Maximal" and he was fascinated by that electronic sound. One year later he began DJing at private parties an made his own tapes. But with the beginning of his job education in 1994 Frosty lost many of his old contacts and got new influences. Electronic music became secondary.
In 2006 while he was surfing the internet and found a netlabel by chance. Wondering how it could be to get legal mp3 tracks for free he downloaded his first electronic music after years. One year and many gigabytes later Frosty started mixing his own tapes again.